Owned by Tuda Libby Crews, Ute Creek Cattle Company is a family affair. Joined by her husband Jack, their children and grandchildren, the Crews family is dedicated to the preservation and enrichment of their family ranch.
Ranch Restoration:
Forging partnerships with Ute Creek Soil & Water Conservation District and the Natural Resource Conservation Service, the Crews family prioritized riparian restoration and water development. Over a ten year period, ten miles of the bone dry, salt cedar infested Ute Creek was restored to running water year-round and serves as a regional model of salt cedar eradication. (read more…)
Cattle: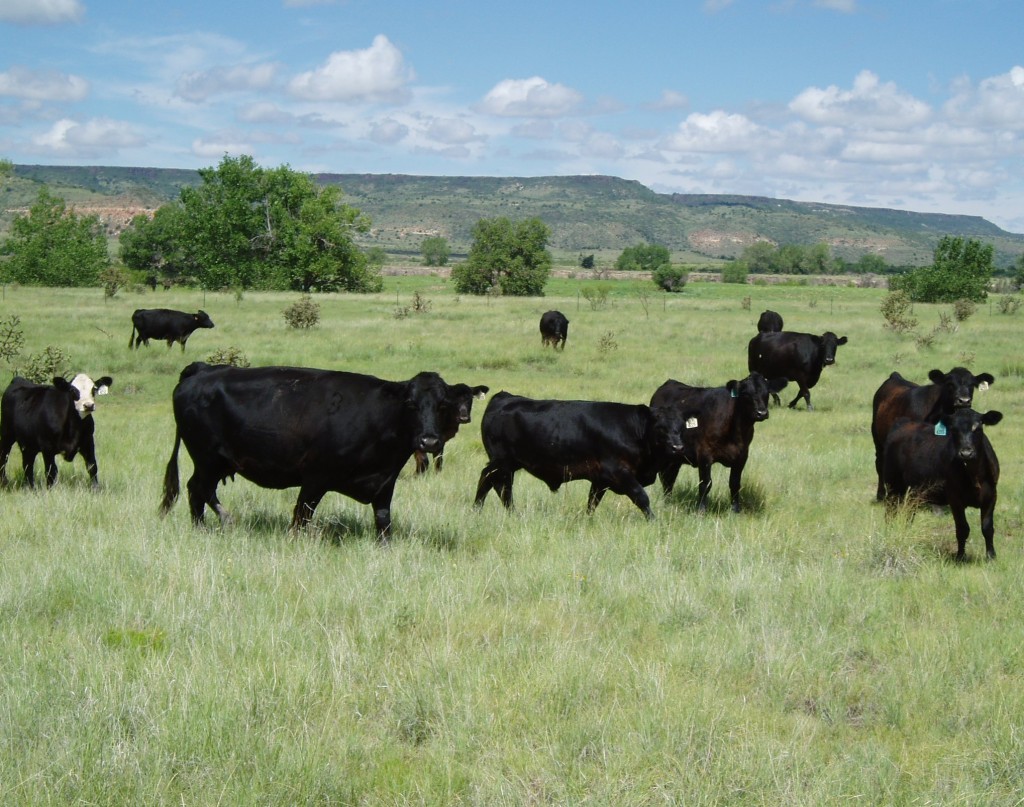 The Crews family is dedicated to land conservation and wildlife habitat development. They areequally dedicated to maintaining a high-quality herd of cows, providing compassionate care for animals, and producing healthy food for consumers. (read more…)
Wild Bird Sanctuary:
Tuda's dream of having a wild bird sanctuary became a reality after her 60th Birthday when family and friends donated towards a group gift. Delighted by the generous amount, Crews exclaimed…."I didn't know I had that many friends".
And the circle of friends grew as Crews was introduced to Tish McDaniel of TNC, and Nancy Riley, Nancy Baczek and Maureen Murphy with US F&WS New Mexico "Partners" Program. The $2,500 birthday gift became the cost share invested in an innovative "Partners" project. With collaboration from the NRCS and the National Wild Turkey Federation, 23 acres of short grass prairie north of the Bueyeros ranch house was designated as an official Wild Bird Sanctuary. (read more…)
Historic Preservation:
Hardly believable, over one hundred years ago the population of Bueyeros was more than two hundred and fifty residents; today there are four residents and the adobe homes have melted-down from exposure to weather. (read more…)