To sustain people, profit, ecology, cattle and community
Objectives: Manage for wildlife habitat development using cattle as a tool to maximize grass production and profit for the business.
Ranch Guiding Principles:
Conserve and steward water, land and wildlife
Demonstrate compassionate care for people and animals
Be innovative, adaptive and flexible
Extend a spirit of friendship to all
Serve as community leaders
Continually strive to improve communication skills
Be good listeners and keep an open mind
Host an annual educational event
Teach children the importance of agriculture
Foster PRIDE in everything we do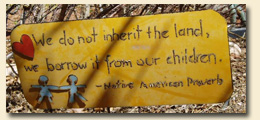 The Ute Creek Cattle Company is owned by Tuda Libby Crews. Her family has owned the land for more than 200 years and she is proud of her family's heritage tied to this ranch. A Spanish word best describes Tuda's love of the land "Querencia" means an intangible fondness and deep connection to something loved and cherished.