Abandoned for 20 years and inhabited by birds, The Rectory was a  true "diamond in the rough." Now transformed into a high-end Bed & Bath, The Rectory offers luxurious accommodations for six with a full kitchen and beautifully decorated rooms.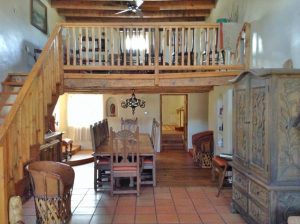 The fully appointed modern kitchen showcases the old kitchen sink resting in a custom-built cabinet and a wood-burning cookstove.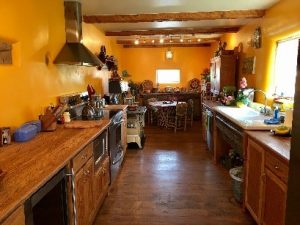 Please contact us for more information on rates, or to make a reservation.
The Rectory is a non-smoking property and no pets are permitted. Inquiries may be made through the contact page.
The property is also available for small weddings, showers, meetings, events, and parties.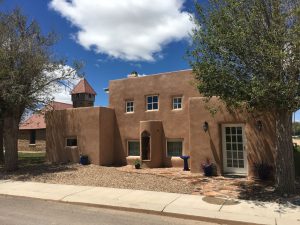 Additional accommodations in Harding County include the Mesa Hotel (575-485-2661) and La Casita (577-485-2559) in Roy.