Tuda Libby Crews & Jack Crews
Ute Creek Cattle Company is owned by Tuda Libby Crews.
On Tuda's maternal side, the Cabeza de Baca family founded the ranch in the early 1800's and their descendants have ranched on the same land for over 200 years.
Tuda inherited her ranch through a corporate spin-off/split-up in the year 2000, so the land remains in the same family. Each of the siblings individually owns and operates their ranch.
A Cheyenne native, Jack achieved success through a forty-year banking career, political involvement and community leadership. Tuda's highest priority was being Mother to Libby and Ted. As the children were growing up she was actively involved as a community leader and successful at fundraising on projects benefitting the Cheyenne community.
In 2001 Tuda Libby Crews and Jack Crews moved from Cheyenne, Wyoming to Bueyeros, New Mexico. Upon establishing Ute Creek Cattle Company (UCCC) they began the daunting task of land restoration, and with the help of many partners were able to accomplish a life-time's work in a decade.
While blessed to have the privilege of returning to the land and achieving goals, their greatest joy comes from knowing their adult children, Libby and Ted, have agreed to assume responsibility for ensuring UCCC remains a productive agriculture enterprise for future generations.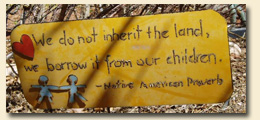 Libby's Family
Libby Crews Wood lives in Wyoming with her husband, Peter, and daughter,
Bella. Libby teaches 4th grade and recently received National Teacher's Certification. Libby serves on the board of UCCC and actively participates in the ranch decision-making process.
Peter works with Habitat for Humanity and frequently contributes professional consultation on building and ranch restoration projects.
Bella attends college at Fordham University's Bronx Campus in New York City. When at the ranch, she willingly paints gates, tags cattle and lends expertise to organizational activities.
Ted's Family

Ted Crews is a member of the Arizona Bar Association and practices Criminal Defense, he serves on the board of directors of UCCC and actively participates in ranch management decisions.
Ted was married in 2016 at the Jackson Lake Lodge, WY. Pictured with him here is his wife, Sadie Jo and family Isa, Sadie, Bennet and Seth.